I have but one life, one canvas.
And I paint it with my dreams.
Embracing it with every color that life offers.
And it may not be beautiful to you or the world, for I ain't an artist.
I am only a dreamer. And I don't fear to be ugly.
I fear not having a dream, for I have only one life!!
-Said a girl to herself diving deep in an ocean of thoughts sitting by a riverside in the lap of the Himalayas on her first trekking adventure to Beaskund (a beautiful hamlet in the footslog of Manali). And there her heart was head over heels in love with her new self-being and she was encapsulated in love with mountains!! 
And thus none of them ever returned; neither her soul from the mountains nor her heart from that romantic affair with her all-new self- being!!
Related: Travel to Wisdom and Fulfillment
Benefits of Trekking
1. A sense of confidence and self-esteem
Give a girl the right shoes and she can conquer the world!!
Every girl should trek once in her lifetime as trekking through the wilderness imparts an extraordinary sense of courage and poise.
It takes you through a beautiful character transformation from being a damsel to being a wildfire. Also, it teaches you improvisation and gives you brass bound belief in yourself and your ability to spread wings and fly high, very high!!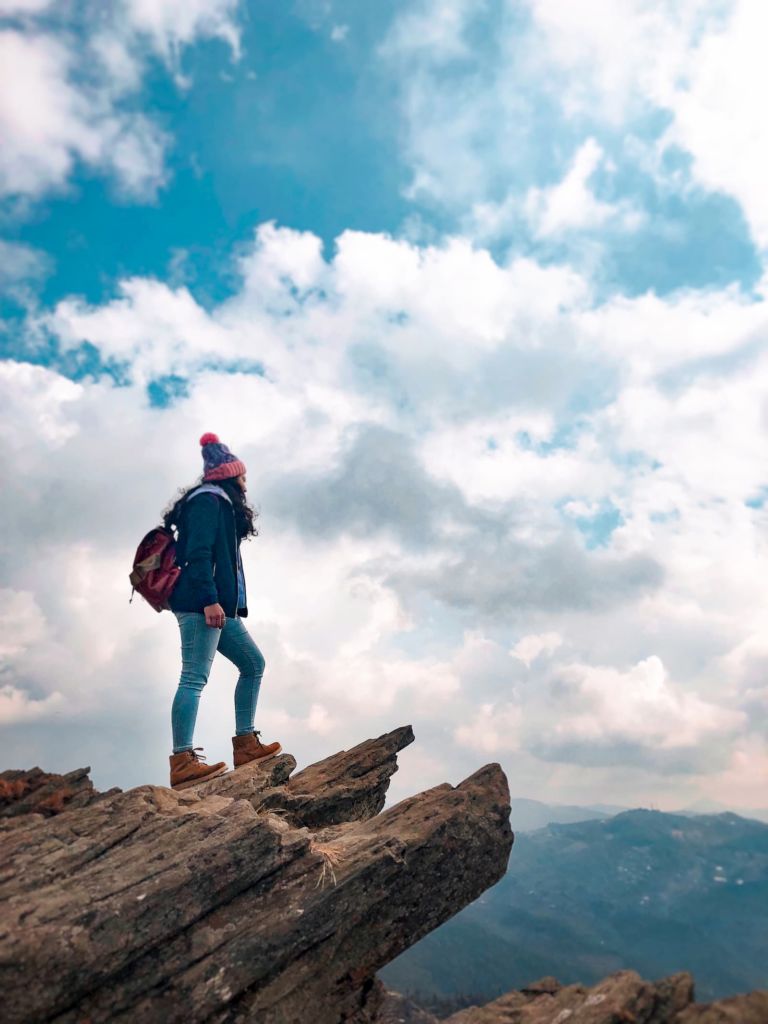 2. Master of your own life
Being in feminine skin, most girls would connect pretty well to this one. On most days of our lives, we are not our knights as our families always tend to be very safeguarding and tender towards us, no matter how wonderfully independent we get in life.
So, for all those who cherish having some days to be their masters, trekking seems like a good game to try scoring at!!
3. Learn the Quick fixes
Trekking slops you out of your comfort zone and puts you out to experience a rough-hewn life in savage with minimalistic resources. Nothing in the mountain topography comes easily to your disposal. Thus, it is one of the finest ways to learn quick fixes in life. For instance, cooking Maggi on dried wooden twigs or applying kohl looking at the reflection in river water.
Moreover, camping gives you a perplexing opportunity to learn a wide range of new skills all by yourself and in your unique way like pitching a tent, lighting kerosene stove, starting the bonfire using stones.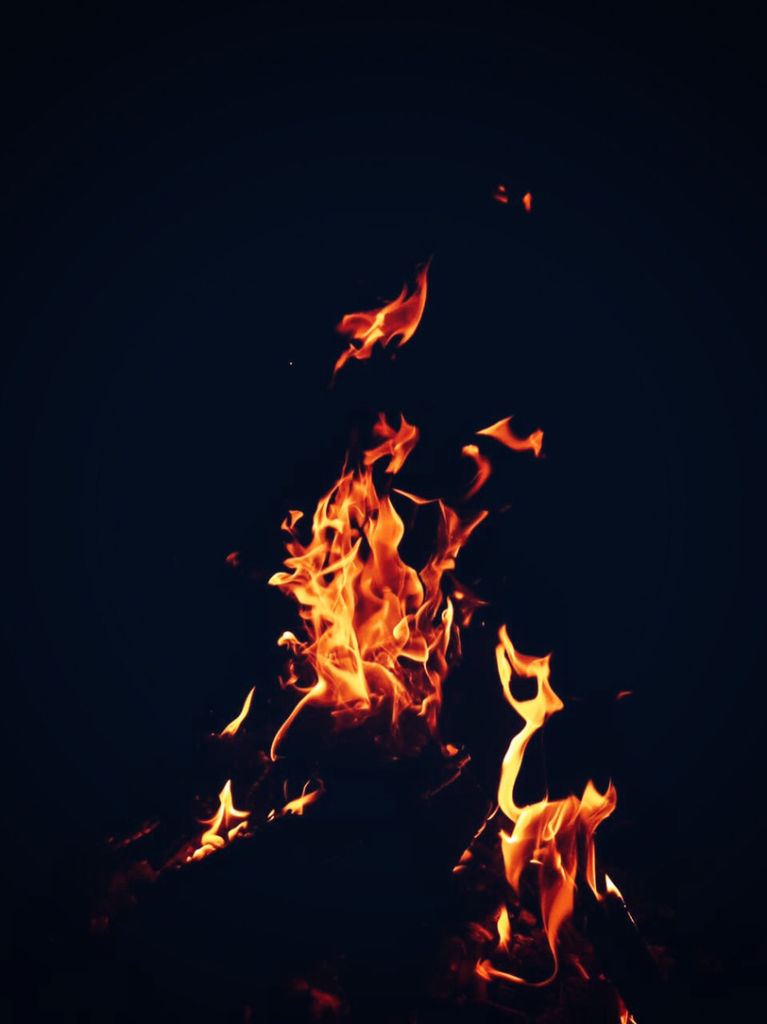 4. Smashing clichéd stereotypes
What a ridiculed clichéd thought is that- men are more fit and flexible for mountaineering adventures. On the contrary, I believe more than the physical strength, it's the willpower to summit that holds par in the mountain footslog.
Also, people comment about the physical strength of women to haul but trust me, I have seen several women on their menstrual cycles trek like bosses despite all the abdominal cramps!! Hence, salute to all such women for not letting anything as natural as their monthly cycle put a pause to their dreams.
Hence, a shout out— oops! Sorry, we don't have time for stereotypes. We prefer trekking!!
5. Soul searching
Walking alone on the mountain haul you suddenly tumble and are clutched by your solitude. And you realize that it's just you and your solitude sauntering together. On such undiscovered trails, you monologue to your soul about your deepest and darkest fears, insecurities, your dreams, goals, and commitments.
I have always discovered masked parts of my soul on such solitary ambles, which I never knew dwelled in my body. Also, I have encountered various challenges during my adventures which make me question my limits, thus expanding my sphere.
So girls, bruise. And watch your body grow a thicker layer of skin!!
6. Great travel stories to tell
Trekking adventures first leave you speechless and then turn you into a storyteller.
OH!! We all agree that Travel tales are by far the most interesting conversations to hear. Moreover, it gives you a chance to impart practical and yet sometimes, crazy knowledge to your friends. And damn, how intriguing is the whole idea of telling your crazy adventure anecdotes to your children and grandchildren!!
7. Awe-inspiring pictures
Undoubtedly, this needs no convincing. In the era of Snapchat and Instagram, I clearly don't remember crossing paths with any girl who wouldn't walk an extra mile for awe-inspiring Instagram feed and snap stories. And indeed, what is a better frame than mountains to capture breathtaking photographs?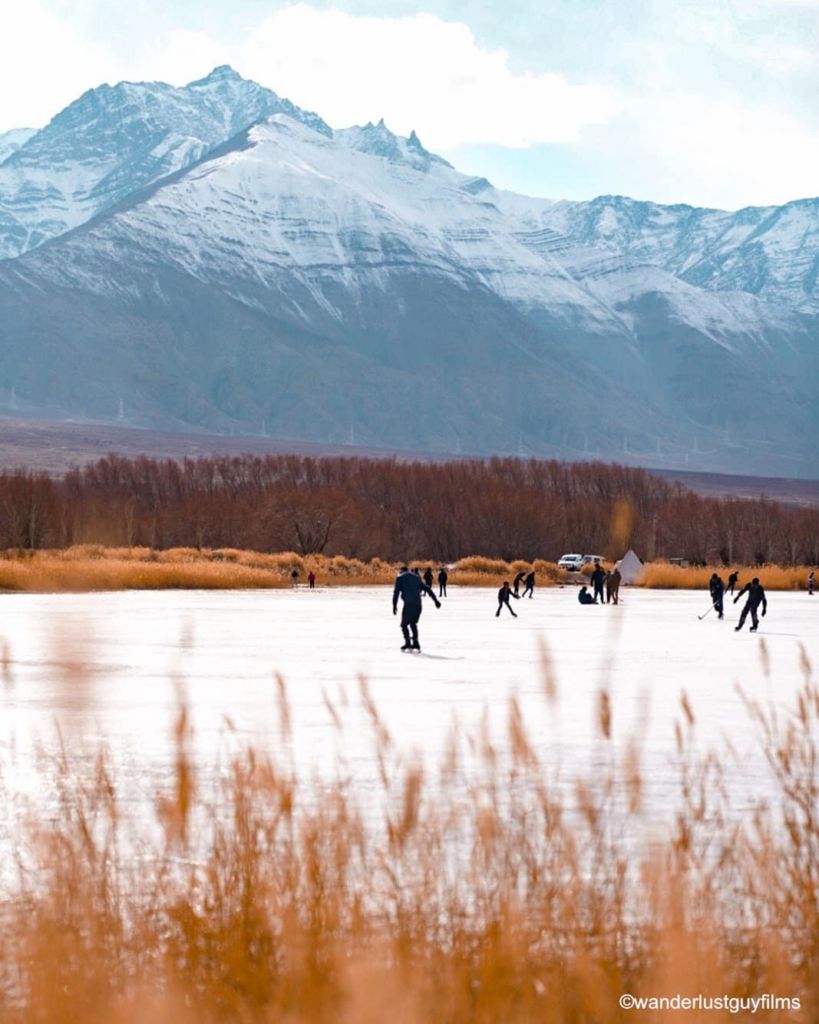 8. Try new local cuisines
Whoever said money can't buy happiness, surely didn't try finger-licking good food.
Nothing is yummier than mummy ke haath ka Khanna (mum's homemade food) and local cuisines of Pahadi people (natives of mountains). It is my personal favourite to dine homemade food cooked by local women, sitting with their family in the woods, accompanied by old anecdotes of native lands.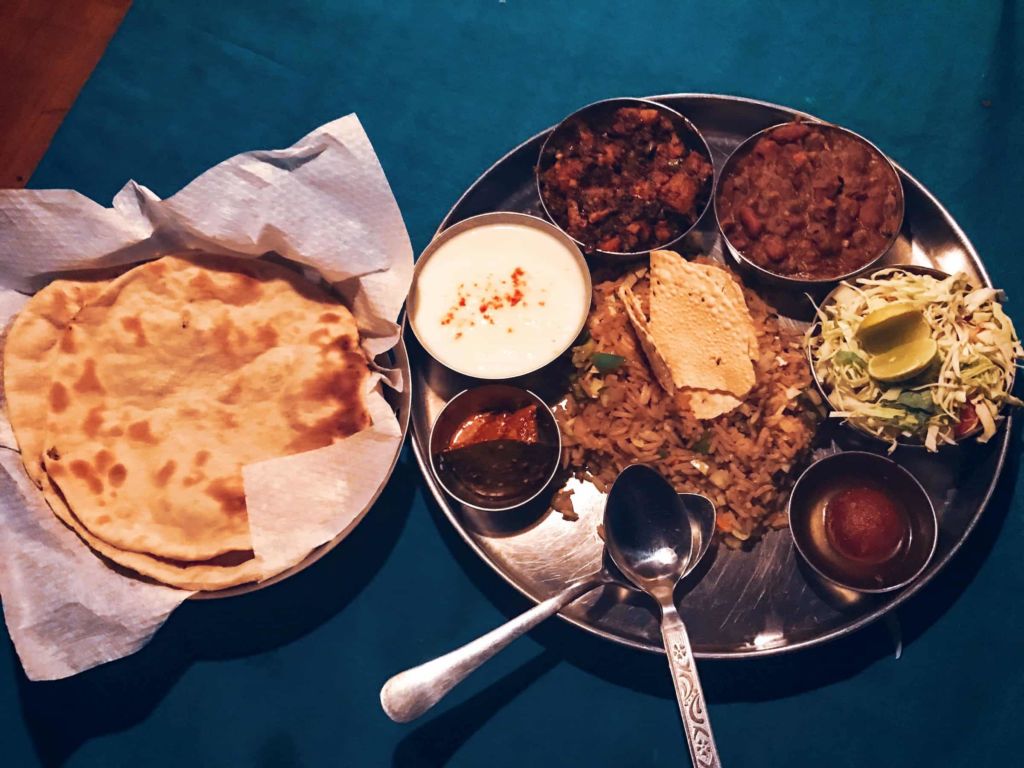 9. Learning to keep yourself safe
Not all lessons are learned in 4 walls, some are learned under an open sky in stormy weather. Yeah, Solitary hauls not only teach you how to take care of your safe being from the big bad world but also the wild animals, though I am pretty sure the first one is more dangerous. You learn to decipher for yourself the thin line between taking calculative risks and directly stepping into shit holes. You also learn to interact with fellow travellers keeping in mind your safety factors and not get lost, after all, we cannot be daddy's princess at all times and places.
10. Change of perception
Travel makes you humble.
It paints a bigger picture of the world and makes us realize how tiny part we are of it. It alters the way you see things, for the closer you look, the less you see.
So go; get lost in the trails and see for yourself what nature has in store for you.
11. Complementary reason and the best one 😛
Natural workout session for weight loss!!!
I know, I know!! By far, it is one of the best reasons to go out strolling in the wild. Shoot two birds with one arrow– Enjoy the beauties of nature and achieve the long targeted goal of a good workout and weight loss. A win-win situation!!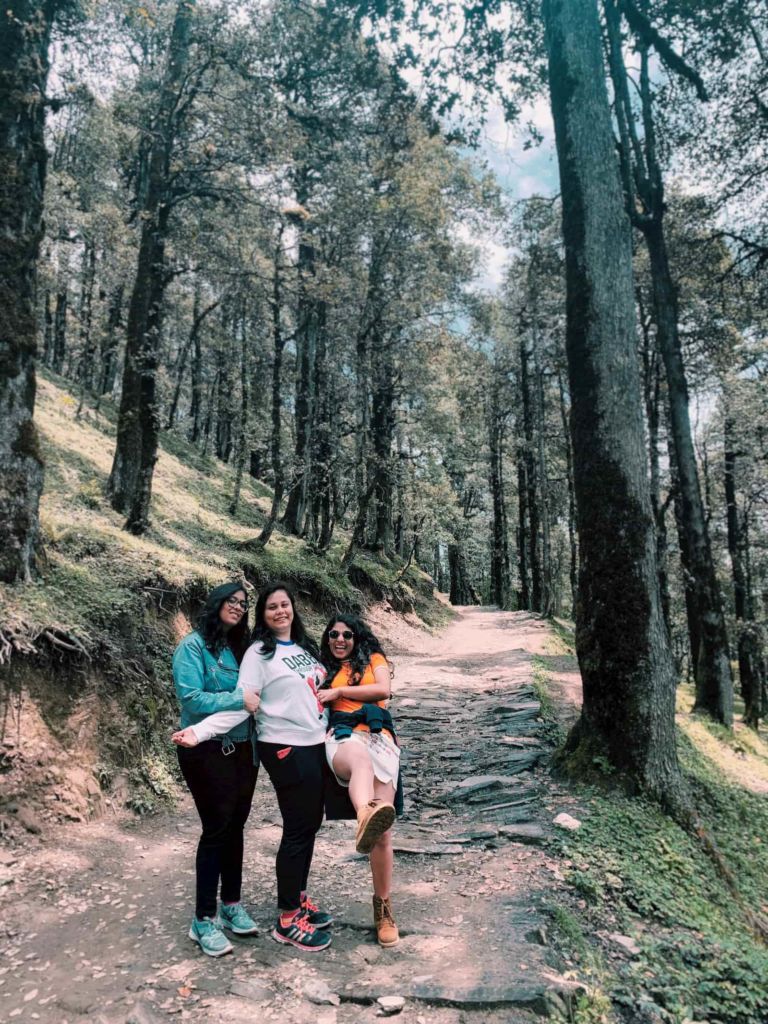 So, I guess these are many more than needed reasons (bribes) for all you girls out there to give a shot to trekking.
I began the journey of my adventures through trekking and thus, this has by far been my most loved adventure. So, here I am dreaming to urge every young girl out there to trek at least once in their lifetime and discover a new part of their soul and fall in an all-new romantic affair, but this time not with anyone else but themself!
Looking forward to hearing your trekking stories too!! 
Also Read: 15 Epic Destinations to Chase the Monsoons in India
Also Read: 10 Go-To Places for a Post Lockdown India
Also Read: Sneak- Peek to Travelling in the Post COVID World