Offbeat to the Ordinary!
Kasol is an utter gorgeous arcade nested in the lap of Parvati valley in Himachal Pradesh surrounded by winsome snow-clad mountain peaks. The small hamlet is home to the gurgling Parvati River and is an alluring hub for hippies, visited exclusively for the greatest herbs of all times ;). Grahan village is offbeat to this ordinary hamlet and is one of the hidden treasures of the locals.
Lately, Kasol has become a famous weekend getaway from Delhi and Chandigarh for the young owing to its famous and infamous stuff. So, when I visited Kasol this time over the long weekend, it didn't really serve my sole (soul) purpose of being there; which was to find peace and solitude and to be in close intimacy with my own self.
I wanted to be at a place serene and tranquil where I could hear my thoughts out loud and clear. And since I had already visited this small hamlet, Kasol, several times, it gave me all the more reasons to want to go explore something new and more soothing around Kasol. Hence, I enquired and discovered from the locals about this small Grahan Village Trek.
Read here about another paradise of Himachal Pradesh, Bir Billing!
All You Need to Know About Grahan Village Trek: How to Reach and Where to Stay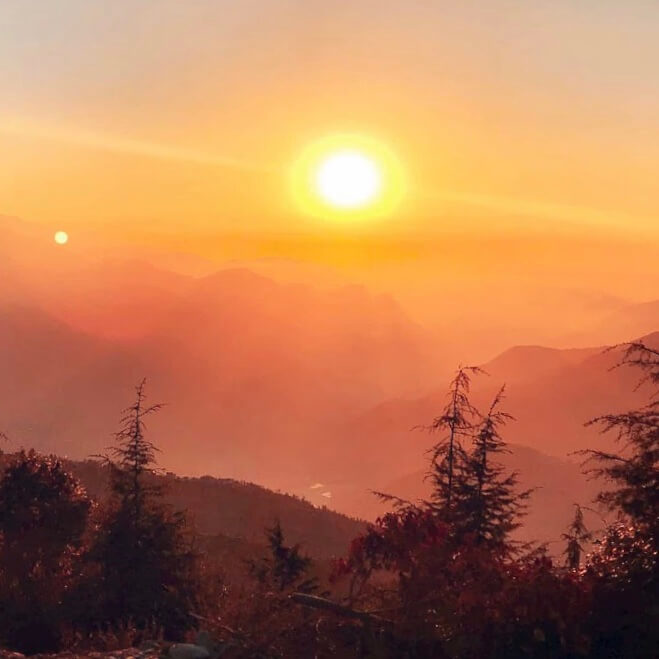 How to reach Grahan Village?
So, while we were still enquiring from the locals about the trail to Grahan Village, two old men overheard our conversation and told us that they are natives of the same village and were just returning, So, they welcomed us to join them for the hike. The people of Grahan Village are extremely humble and empathetic, and so were these two old men. Engaging in good conversation with us, they gave us an insight into their local legends, their simple satiated life, and asked us about our life in city lights.
The haul to Grahan Village is from the left side of the old Kasol Bridge. It is a 9km hike, in the lush wilderness with tributaries of sacred Parvati flowing alongside and birdies singing their whimsical rhythm and plenty of daunting bridges to cross. Along the hike, you can spot innumerable stones with direction indicators for trekkers. After a hike of around 1km, all phone networks die off and you enter into a peaceful no network zone; which I think is the best part as all worldly distractions cease and you are closest to nature. I guess that is what we travel for!!
There is only one shack, RS café, which is mid-way of the trek; and a must-stop for refreshments for tea, Maggie and omelette topped with the most scenic views….. Yummy yum!!
After a hike of around 7.5 km, the two trails diverged into the woods; one of which is the longer, easier route passing through a village- Pulga and the other one is the shorter, harder route. You can easily spot a signboard indicating this diversion. We had opted for the shorter and the harder route as we wanted to reach before dawn. You can choose the trail according to your convenience. The entire trek took us around 5–6 hours at an avg speed. In our tired stature, we were welcomed in the beautiful village by the surreal dawn sky, with a billion stars peeping and twinkling to us!!
In case you lack the incentive to walk long stretches on treks, don't you worry, I have the right dose of motivation for you.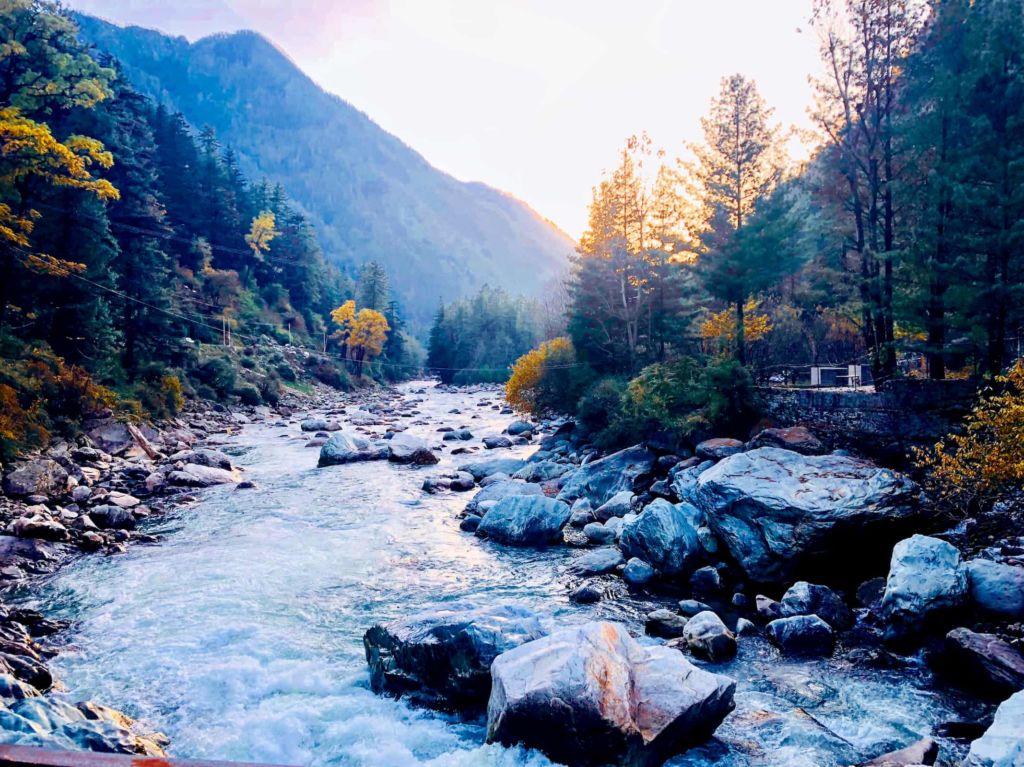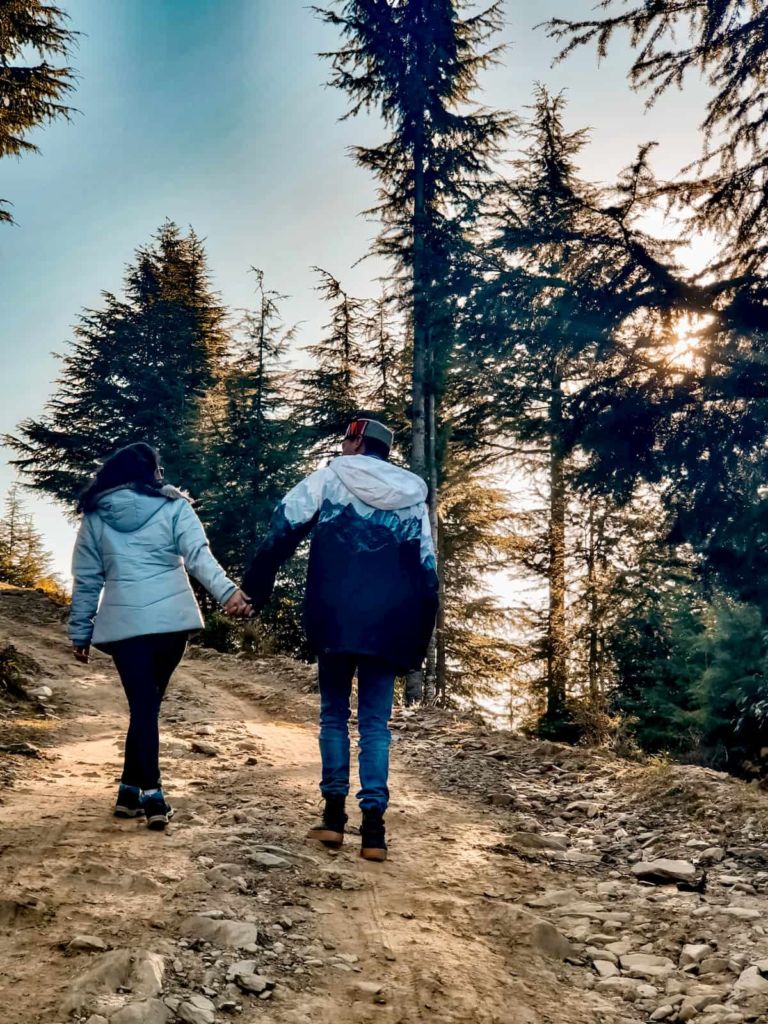 Welcome to Grahan!!
Why Grahan Village?? Well, I'll tell you why… For divinity in its simplicity!!
Grahan Village is a heavenly adobe circumvented by the snowy Himalayas and sun-soaked trees. It is the base camp for trekking expeditions to the massive SAR mountain pass. It is also a major escape destination for Israelis who find a home here for months in the perfectly preserved pine setting. The village has an energetic vibe and is extremely pious and strictly against alcohol. Carrying alcohol in the vicinity of the village, let alone consumption is fined. Salute to their sustainable attitude towards life!! With the unique traditional architecture of temples and houses, this village is home to around 350 villagers who are hospitable and content with gifts of nature. They are hard-working and have found ingenious ways to be wealthy in the minimalistic things available in most harsh conditions. Most households have converted a part of their houses into homestays and this gets them an extra buck for a living.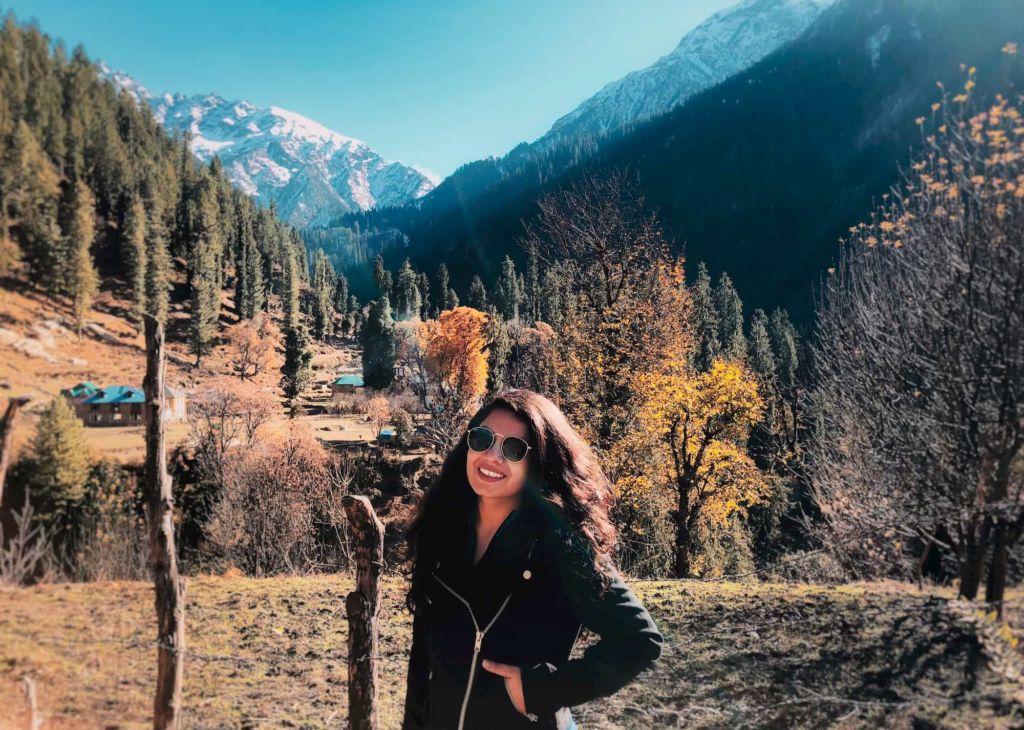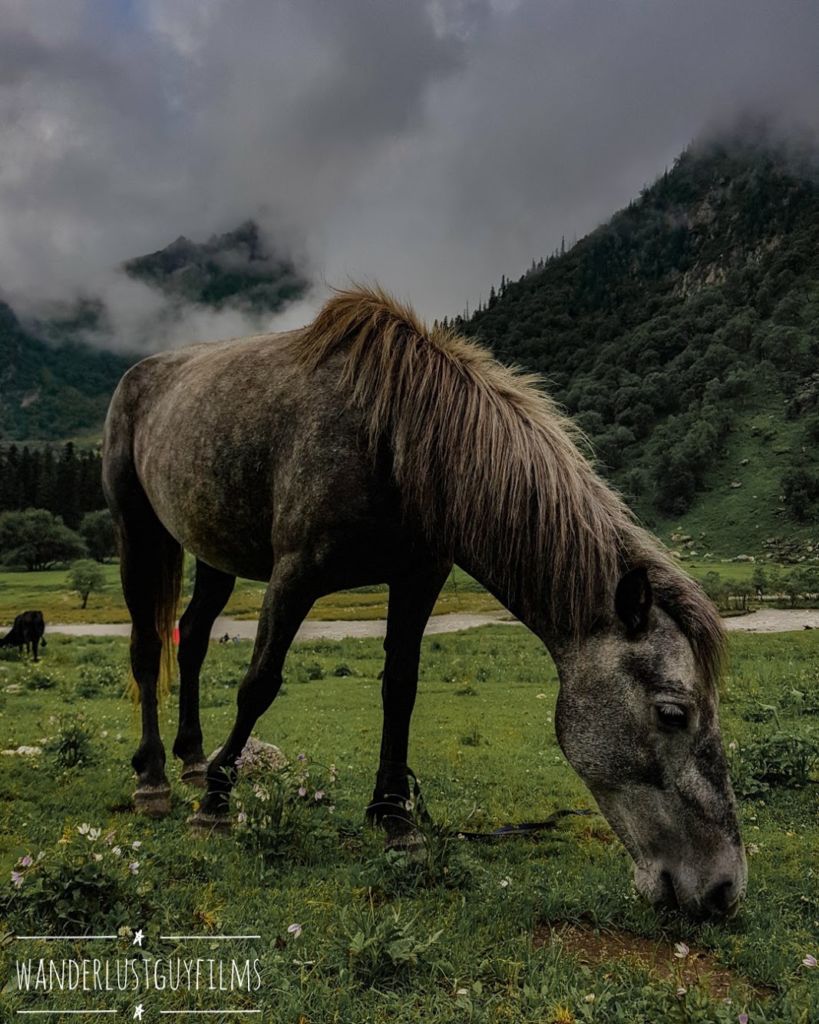 Where to stay in Grahan Village?
We reached Grahan Village by dawn. Post sunset Grahan Village is cold and quiet. We went across the village and saw a couple of homestays but finally decided to stay in the homestay that did justice to its name- mount view homestay.
Truly, this homestay had a perfect sight of snowclad mountain peaks standing tall with magnificent SAR pass in the most picturesque view. The homestay is comfy, owned by a kind-hearted old couple who actually pamper the travelers with yummy food and even let you cook in their kitchen which was an absolute delight for me. The cost of the homestay room is quite minimalistic ranging from 300rs to 500rs and the rest depends on the number of meals you order. The rooms are snug and well-kept though the food is pretty expensive as the food supplies come from Kasol. The homestay owners have a wireless landline phone in case you need to make some emergency call and they are happy to help you; though finding the network on that wireless depends on your sheer luck. The homestay has a common seating area for travelers to tittle-tattle over coffee and smoke.
There are a couple of other comfy homestays too in the village and you can feel free to crash at the one that syncs with your vibe.
Grahan Village spree!!
Overall, Grahan Village isn't a destination, it is a journey. And trust me; this journey has an indefinite joy to offer to you. The sunrise at Grahan Village is a panorama of ultimate charm. With every ray of sun peeking from behind the SAR pass and illuminating the entire sky, this site is indeed a treat for an inquisitive soul such as mine.
We also hiked to the Grahan Village waterfall which is reached passing through two smaller waterfalls. It was an easy trail covered with fallen autumn leaves as the lush green leaves kissed them the sweetest goodbye. The waterfall is beautiful and gushes from the rocky crevices and pools down. It is an absolute treat for both selfie posers and those who just want to be in a romantic affair with themself.
If you ask me my personal favorite from Grahan Village, it is the night sky. I have been to a lot of places in the Himalayas, but never have I witnessed such a divine sky with billion stars. The stars stared at us from the sky above and the galaxies winked at us. Thousands of shooting stars endorsed the beautiful sky and played hide and seek with one another. You can make wishes for all your long-lived heart desires.
Loving Grahan all the more!!
After an escapade of 4 days in the complete wilderness, we returned to Kasol after a night trek. Though risky, Night trek was an ultimate adventure.
While trekking back, I felt complete gratification in my fidgety life. Nothing apart from Grahan Village could have solved my sole (soul) purpose of the trip. The people in Grahan Village were happy and content while we despite our riches never are.
Grahan Village made a happy home in my heart. Though I wanted to it keep it hidden for me as my secret gem, yet I had a heartfelt yearning to tell the world about it. I want a lot of restless brains like mine to find solitude and tranquillity. And Grahan Village seems like a perfect escapade!!
Hoping to hear stories close to your heart!!
Sending love to Grahan Village!!
Also Read: A Sneak- Peek to Travelling in the Post COVID World
Also Read: Travel to Wisdom and Fulfillment
Also Read: 10 Go-To Places for a Post Lockdown India